Grace Greer, Registered Dental Hygienist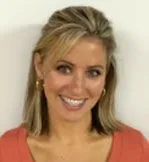 Rounding my 12th year here as a dental hygienist seems unreal! Between building relationships with new patients and keeping in touch with our regulars, time has passed so quickly! Born right here in the High Country, I graduated from Watauga High School and earned my Dental Hygiene Degree at Guilford Tech. My accolades include graduating with honors, Dean's List, "Instructor's Private Practice" award, and the "Who's Who" award, but the greatest honor of all was to be offered the position as a Dental Hygienist at Warren General Dentistry. Being a colleague of the highest standards in family dentistry was a dream come true. I have witnessed the unique personal, yet professional atmosphere Dr. Lee Warren and Dr. Blaire Warren provide, along with encouraging and educating advice for the dental profession.

Beyond the required continuing education by the dental board, I regularly seek research on the latest dental techniques and products to ensure I provide the best dental care possible to our valued patients. My philosophy is "Good dental hygiene is the FIRST step to a great smile."

I am married to my best friend, Adam, for over fourteen years now and we share three precious children: Coy, Marlie, and Ellis. We enjoy spending time on the lake, sitting around campfires, and watching our children play ball, dance, and gymnastics.
---
Vanessa Minton, Registered Dental Hygienist
I have spent over thirty happy years serving alongside Dr. Lee Warren. I was exposed to the world of dentistry through Dr. Jene Jordan and was a part of his orthodontic practice for ten years. I attended Appalachian State University as an undergraduate then transferred to Guilford Technical College in Greensboro. I received honors in "Who's Who of American Junior Colleges." Honors I have received also include Proctor and Gamble's Professional Award in Preventive Oral Health Care. I graduated in 1990 and joined the practice of R. Lee Warren, DDS in Boone, NC.
Practicing with Dr. Warren for the past thirty-three years has been an honor! After time, you know exactly what he expects - nothing less than giving your best to each patient that sits in your chair. We may only see them once but most likely we gain a long-time friend. I can tell you from experience our patients fully trust the expertise they are given. Whether your needs are for full-mouth restoration or just a single crown or filling, no corners or shortcuts will be taken. Only high-quality care and attention to detail is the motto of our office. You will be pleased with your results and that I am sure of!
Warren General Dentistry is built around family. It is a father/daughter practice. Our warm, young Dr. Blaire is as meticulous as her father. One thing for sure ... you will be treated as family and receive the best of care for all your dental needs. My husband, Daniel and I live atop the beautiful mountains of the High Country. We have been blessed with five children and six grandchildren. I have a deep-rooted passion for the "Arts;" that is, dancing! I grew up dancing and have owned and operated the "High Country Dance Studio" with my daughter, Amber. Our specialty is clogging but if you're looking for hip-hop, or jazz, we have that too!
I love the Lord, my family, and the practice I am affiliated with. Warren General Dentistry is my second family. I could have worked many places but no other place on earth, I feel, gives the care and attention to the professional aspects of dentistry while caring for you and your family on the personal level they do. This is by far one of my greatest blessings in life!
---
Debbie Morales, Certified Dental Assistant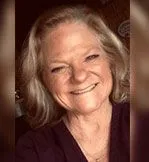 I have been with the Warrens since 1993. I graduated top in my class with a certification in dental assisting. I am blessed with two wonderful daughters, sons-in-laws, and six awesome grandchildren. Growing up in South Carolina "Southern Belle" is my background. Taking care of our patients comes naturally.

I am happily married to my best friend and soul mate. The mission statement that I carry in my heart is: Always be true to yourself, do what you know is the right thing. Keep your eyes on your goals you set for yourself, your faith in the Lord and always be trustworthy and kind.
---
Brandie Stone, Registered Dental Hygienist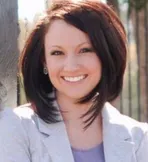 As the newest member of Warren General Dentistry, I am honored and excited to be part of such an amazing office.  I am so blessed to join a team that always puts the care of patients first and provides dedicated treatment to the best of their ability.  Dentistry is my passion and I absolutely love making patients smile brighter every day!
I graduated from Forsyth Technical Community College with a degree in Dental Hygiene.  I also attended Wilkes Community College and earned a certification in dental assisting.  I was awarded "The Health Foundation Scholarship" and actively participated in Missions of Mercy dental clinics across North Carolina.  Along with clinical work, in the future I hope to travel and provide dental treatment on mission trips to obtain a diverse perspective of dental needs in less fortunate areas.  My philosophy is "oral health is a window to your overall health and prevention is key!"
I have a wonderful boyfriend, Nathan, and together we have two sons, Koen and Jace. To say all my dreams came true is an understatement.  Of my accomplishments in life, working at Warren General Dentistry tops them all!
---
Becky Warren, Front Desk/ Appointment Coordinator
I have worked in the dental field for over thirty years and have vast knowledge of all areas in the dental office. Not only am I blessed to be a part of the Warren family, I am thrilled to have joined the practice in May of 2015. We have a wonderful dental team and work together to put all of our patients and their needs first.

My husband, Barry and I married in 1999 and have a daughter, Erika. We have two beautiful grandchildren, Lucas and Kayleigh whom we totally adore. My interests include cooking, reading, music, and spending time with family and my dogs, Maggie and Ruby.