Posts for: September, 2021
By Warren General Dentistry
September 20, 2021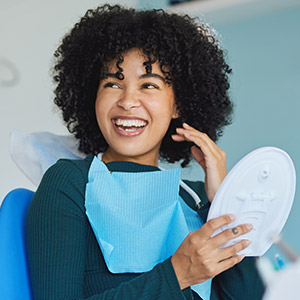 Root canals often get a bum rap. Although the procedure saves millions of teeth every year, it's often erroneously portrayed as an unpleasant experience. And if that wasn't enough, a long-discredited medical theory has found new life on the internet asserting root canals are a health danger.
First off, root canals play an immensely important role in treating teeth with advanced decay. If not promptly treated, a cavity can turn into a major infection of the interior tooth pulp and root canals, and ultimately the supporting bone. Teeth with this level of decay are not long for this world.
A root canal treatment stops this disease process in its tracks. After numbing the tooth and surrounding gums, we drill a small hole into the tooth's interior and then remove all of the infected tissue within the pulp and root canals. After disinfecting these areas, we fill them with a rubber-like substance called gutta percha.
After sealing off the access hole—and later capping the tooth with a life-like crown—the tooth is secure from further decay. And, by the way, the procedure doesn't hurt, thanks to local anesthesia. If anything, any pain caused by the decay attacking the tooth's nerves has now been alleviated.
So, what about the idea floating on the Web that root canals are dangerous? The "root" for this conjecture is a theory by Weston Price, an early 20th Century dentist, that leaving a "dead" body part in the body leads to various health problems (including cancer). That would include a root-canaled tooth, which has had the living tissue in the pulp removed.
There's just one problem—Weston's theory was fully investigated in the 1950s and overwhelmingly discredited. The supposed cancer threat was also reviewed in a 2013 study, which found no link between root canals and increased cancer risk. In fact, dental patients who had undergone several root canals had a diminished risk.
Like all other health procedures, root canals have some risks of complication. But those complications are far from life-threatening—it's tooth-saving benefits are often worth the risk. So, fear not if your dentist says you need a root canal. It won't hurt and it won't endanger your health—and it could save your tooth.
If you would like more information on root canal therapy, please contact us or schedule an appointment for a consultation. You can also learn more about this topic by reading the Dear Doctor magazine article "Root Canal Safety."
By Warren General Dentistry
September 10, 2021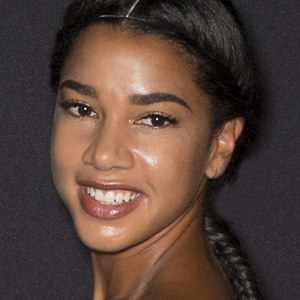 Hannah Bronfman, well-known DJ and founder of the health and beauty website HBFIT.com, took a tumble while biking a few years ago. After the initial pain and bruising subsided, all seemed well—until she started experiencing headaches, fatigue and unexplained weight gain. Her doctors finally located the source—a serious infection emanating from a tooth injured during the accident.
It's easy to think of the human body as a loose confederation of organs and tissues that by and large keep their problems to themselves. But we'd do better to consider the body as an organic whole—and that a seemingly isolated condition may actually disrupt other aspects of our health.
That can be the case with oral infections triggered by tooth decay or gum disease, or from trauma as in Bronfman's case. These infections, which can inflict severe damage on teeth and gums, may also contribute to health issues beyond the mouth. They can even worsen serious, life-threatening conditions like heart disease.
The bacteria that cause both tooth decay and gum disease could be the mechanism for these extended problems. It's possible for bacteria active during an oral infection to migrate to other parts of the body through the bloodstream. If that happens, they can spread infection elsewhere, as it appears happened with Bronfman.
But perhaps the more common way for a dental disease to impact general health is through chronic inflammation. Initially, this defensive response by the body is a good thing—it serves to isolate diseased or injured tissues from healthier tissues. But if it becomes chronic, inflammation can cause its own share of damage.
The inflammation associated with gum disease can lead to weakened gum tissues that lose their attachment to teeth. But clinical research over the last few years also points to another possibility—that periodontal inflammation could worsen the inflammation associated with diseases like heart disease, diabetes or arthritis.
Because of this potential harm not only to your teeth and gums but also to the rest of your body, you shouldn't take an oral injury or infection lightly. If you've had an accident involving your mouth, see your dentist as soon as possible for a complete examination. You should also make an appointment if you notice signs of infection like swollen or bleeding gums.
Prompt dental treatment can help you minimize potential damage to your teeth and gums. It could also protect the rest of your health.
If you would like more information about the effects of dental problems on the rest of the body, please contact us or schedule a consultation. To learn more, read the Dear Doctor magazine article "The Link Between Heart and Gum Diseases."