Posts for: November, 2019
By Warren General Dentistry
November 20, 2019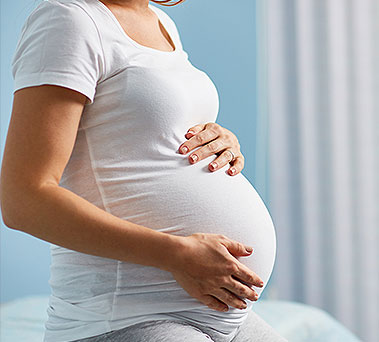 When a woman learns she's pregnant, her first thought is often to do everything possible to protect the new life inside her. That may mean making lifestyle changes like avoiding alcohol or quitting smoking.
Some women may also become concerned that their regular dental visits could pose a risk to their baby. But both the American Congress of Obstetricians and Gynecologists and the American Dental Association say it's safe for pregnant women to undergo dental exams and cleanings—in fact, they're particularly important during pregnancy.
That's because pregnant women are more susceptible to dental infections, particularly periodontal (gum) disease, because of hormonal changes during pregnancy. The most common, occurring in about 40% of expectant mothers, is a form of gum disease known as pregnancy gingivitis. Women usually encounter this infection that leaves the gums tender, swollen and easy to bleed between the second and eighth month of pregnancy.
Untreated, pregnancy gingivitis could potentially advance below the gum line and infect the roots. It could also have an unhealthy effect on the baby: some studies show women with severe gum disease are more prone to give birth to premature or underweight babies than women with healthy gums.
But it can be stopped effectively, especially if it's treated early. Regular dental checkups and cleanings (at least every six months or more frequently if your dentist recommends) can help an expectant mother stay ahead of a developing gum infection.
With that said, though, your dentist's approach to your care may change somewhat during pregnancy. While there's little concern over essential procedures like gum disease treatment or root canal therapy, elective restorations that are cosmetic in nature might best be postponed until after the baby's birth.
So, if you've just found out you're pregnant, let your dentist know so they can adjust your care depending on your condition and history. And don't be concerned about keeping up your regular dental visits—it's a great thing to do for both you and your baby.
If you would like more information on dental care during pregnancy, please contact us or schedule an appointment for a consultation. You can also learn more about this topic by reading the Dear Doctor magazine article "Dental Care During Pregnancy: Maintaining Good Oral Hygiene Is More Important Than Ever."
By Warren General Dentistry
November 10, 2019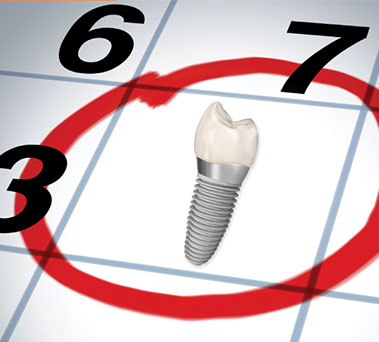 If you've thought the ads for a "new tooth in one day" seemed too good to be true, we have…sort of good news. You can get a new "tooth" in one visit, but only if your dental situation allows it.
The restoration in question is a dental implant, a metal post (usually titanium) surgically imbedded into the jawbone. They're especially durable because bone cells naturally grow and adhere to an implant's titanium surface, a process called osseointegration. Over time this process creates a strong bond between implant and bone.
Usually, we allow a few weeks for the implant to fully integrate with the bone before attaching the visible crown. With "tooth in one day," though, we attach a crown at the same time as we install the implant, albeit a temporary crown. It's more aesthetic than functional, designed to avoid biting forces that could damage the implant while it integrates with the bone. When that process finishes, we'll install a permanent porcelain crown.
The health of your supporting bone and other structures will largely determine whether or not you're a candidate for this "tooth in one day" procedure. Your bone must be sufficiently healthy, as well as the gums surrounding the implant and the tooth's bony socket.
If, on the other hand, you have significant bone loss, gum recession or socket damage, we may first need to deal with these, usually by grafting tissue to the affected areas to stimulate new growth. Your implant, much less a temporary crown, will likely have to wait until the affected tissues have healed.
The bone can also be healthy enough for implant placement, but might still need time to integrate with the implant before attaching any crown. Instead, we would suture the gums over the implant to protect it, then expose and attach a permanent crown to the implant a few weeks later.
Obtaining even a temporary crown the same day as your implant can do wonders for your appearance. A more important goal, though, is a new tooth that you can enjoy for many, many years. To achieve that may mean waiting a little longer for your new beautiful smile.
If you would like more information on restoring missing teeth with dental implants, please contact us or schedule an appointment for a consultation. You can also learn more about this topic by reading the Dear Doctor magazine article "Implant Timelines for Replacing Missing Teeth."