Posts for: October, 2019
By Warren General Dentistry
October 11, 2019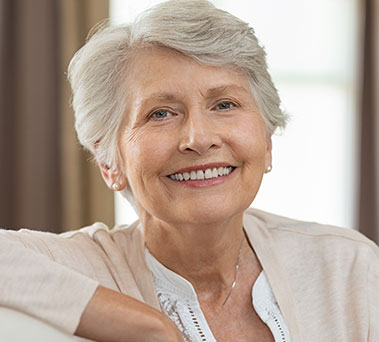 Dental implants are all the rage—and for good reason: They're incredibly "tooth-like," both in appearance and function. They also have a stunningly high success rate: More than 95% of implants still function after ten years. This means out of thousands of implants installed each year, only a handful fail.
But although that's an amazingly low number, they're still failures for real people who've suffered a loss. If you're considering dental implants the chances of that being your experience are quite low. But it could still happen.
Here's a few things you can do to make sure your implants don't fail.
Stop smoking. Of the small percentage of implant failures, an inordinate number are smokers. A smoker's chances of implant failure are roughly double those of non-smokers. Smoking, and to some degree any tobacco use, can make your mouth an unhealthier place: Not only can it increase your dental disease risk, but it can interfere with the healing process after implant placement and increase the chances of early failure.
Manage your health. Diabetes and similar systemic conditions can interfere with the healing process too, which could impact your implant attachment to bone. Diabetics thus run a slight risk of implant failure—but actual failures mostly involve patients who don't have good control of their symptoms. If you're a diabetic, properly managing your condition will lower your risk of implant failure to nearly identical that of someone without diabetes.
Treat gum disease. Implants in themselves are immune to disease—but the underlying bone that supports them isn't. A gum disease infection could eventually weaken and diminish the implant-bone attachment. If this happens around an implant, its stability can be severely compromised. The best strategy is to prevent gum disease through daily, thorough brushing and flossing to remove disease-causing dental plaque. And if you see any symptoms like gum swelling, redness or bleeding, see your dentist as soon as possible.
Your implants could serve you well for decades. Just be sure you're doing the right things to ensure their longevity.
If you would like more information on dental implants, please contact us or schedule an appointment for a consultation. You can also learn more about this topic by reading the Dear Doctor magazine article "Dental Implants: A Tooth-Replacement Method That Rarely Fails."
By Warren General Dentistry
October 01, 2019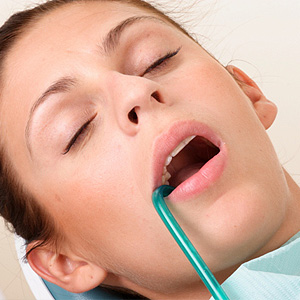 Most dental procedures today only require local anesthesia to numb just the affected area. It's a safer approach than general anesthesia: the unconscious state created by putting someone "to sleep" can lead to some unpleasant complications.
But patient comfort involves more than preventing physical pain during a procedure. There's also the emotional factor—many people experience nervousness, anxiety or fear during dental visits. It's especially problematic for an estimated 15% of the population whose dental visit anxiety is so great they often try to avoid dental care altogether.
One option is to use general anesthesia for patients with acute anxiety rather than local anesthesia. This removes them consciously from their anxiety, but they must then be monitored closely for complications.
But there's a safer way to relax patients with high anxiety called intravenous or IV sedation. The method delivers a sedative medication directly into a patient's bloodstream through a small needle or catheter inserted into a vein. The sedative places the patient in a relaxed "semi-awake" state, taking the edge off their anxiety while still enabling them to respond to verbal commands.
Coupled with local anesthesia, they won't experience any pain and very little if any discomfort. And many of the sedatives used also have an amnesiac effect so that the patient won't remember the procedures being performed.
IV sedation does require monitoring of vital signs, but the patient won't need help maintaining their breathing or heart function. And although the medication can be adjusted to reduce any lingering after-effects, a patient will still need someone to accompany them to and from their visit.
For lesser anxiety or nervousness, dentists sometimes prescribe an oral sedative to take just before a visit. This can help take the edge off your nerves and help you relax. With either method, though, sedation can help you overcome fear and anxiety and have a more pleasant treatment experience.
If you would like more information on IV sedation, please contact us or schedule an appointment for a consultation. You can also learn more about this topic by reading the Dear Doctor magazine article "IV Sedation in Dentistry."