Posts for: July, 2019
By Warren General Dentistry
July 13, 2019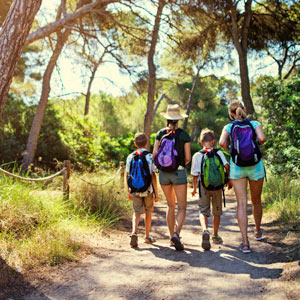 It's July—and that means it's National Park and Recreation Month! If you're like a lot of families, you might already be planning a trip to one of the nation's 58 national parks, or one of the thousands of state outdoor recreational areas across the country.
Temporarily escaping the stresses of daily life in the great outdoors is a wonderful way to refresh both the soul and the body. But that's not an excuse to neglect all your responsibilities. That includes making provisions to care for your teeth while you're away from home—you are bringing them with you, aren't you?
Here are three ways you can take care of your teeth during your outdoor getaway.
Keep up your daily hygiene. While you're packing extra socks, granola and moleskin, be sure to include your toothbrush, toothpaste and floss. Just a few days of neglecting your regular oral hygiene can give bacterial plaque a chance to build up. You could even come back from your trip with the beginnings of gingivitis, an early form of gum disease. If you're trying to pack light, take along travel-size toothpaste tubes or pre-threaded floss picks to make it easier.
Eat dental-friendly snacks and food. Escaping your usual dietary choices doesn't mean you should take a vacation from good nutrition. Whether you're in camp or on the trail, eat whole fruits, grains or cheeses, and avoid snacks and foods with added sugar that feeds disease-causing bacteria in the mouth. The same goes for beverages—keep your intake of sodas and sports or energy drinks (all loaded with added sugar and acid) to a bare minimum. Instead, hydrate with water.
Be prepared for emergencies. Exploration through hiking, canoeing and other physical activities is a great part of the outdoor park experience. But it also increases your risk of injury, especially in rough terrain. Before you head out, take some time to research medical and dental resources near your vacation destination in case you or a family member will need immediate care. Having that information handy can save time in the event of an emergency.
An outdoor park trip can be the experience of a lifetime. Just be sure to follow these simple tips to care for and protect your teeth. Doing so will help ensure that your memories of this summer's outing will be pleasant ones.
If you would like more information about caring for your dental health at home or away, please contact us or schedule a consultation. To learn more, read the Dear Doctor magazine article "Daily Oral Hygiene."
By Warren General Dentistry
July 03, 2019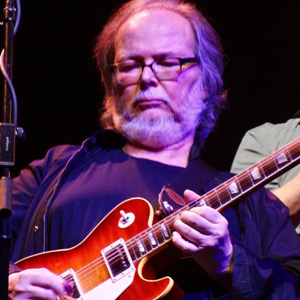 Fans of the legendary rock band Steely Dan received some sad news a few months ago: Co-founder Walter Becker died unexpectedly at the age of 67. The cause of his death was an aggressive form of esophageal cancer. This disease, which is related to oral cancer, may not get as much attention as some others. Yet Becker's name is the latest addition to the list of well-known people whose lives it has cut short—including actor Humphrey Bogart, writer Christopher Hitchens, and TV personality Richard Dawson.
As its name implies, esophageal cancer affects the esophagus: the long, hollow tube that joins the throat to the stomach. Solid and liquid foods taken into the mouth pass through this tube on their way through the digestive system. Worldwide, it is the sixth most common cause of cancer deaths.
Like oral cancer, esophageal cancer generally does not produce obvious symptoms in its early stages. As a result, by the time these diseases are discovered, both types of cancer are most often in their later stages, and often prove difficult to treat successfully. Another similarity is that dentists can play an important role in oral and esophageal cancer detection.
Many people see dentists more often than any other health care professionals—at recommended twice-yearly checkups, for example. During routine examinations, we check the mouth, tongue, neck and throat for possible signs of oral cancer. These may include lumps, swellings, discolorations, and other abnormalities—which, fortunately, are most often harmless. Other symptoms, including persistent coughing or hoarseness, difficulty swallowing, and unexplained weight loss, are common to both oral and esophageal cancer. Chest pain, worsening heartburn or indigestion and gastroesophageal reflux disease (GERD) can also alert us to the possibility of esophageal cancer.
Cancer may be a scary subject—but early detection and treatment can offer many people the best possible outcome. If you have questions about oral or esophageal cancer, call our office or schedule a consultation. You can learn more in the Dear Doctor magazine article "Oral Cancer."